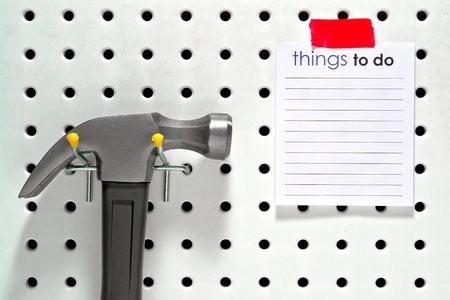 If you think about it, a lot has changed since many homes were built long ago. People nowadays have more "stuff" and need places to store their stuff. They're used to seeing nice and new places with fresh paint jobs in color schemes that look "today" rather than "out-of-date." And they have several expectations of the home they buy in the new millennium.
In order to increase the resale value of your home there are several things to cross off the "to-do" list. By updating your home's plumbing and electrical systems, you spend a little to get back a great return-on-investment. The other two major things to overhaul are the bathroom(s) and the kitchen. People want the most modern bathrooms and kitchens, as these rooms get used so often and need to be "up to par" with the times. This may entail updating the bathroom fixtures and/or replacing the kitchen cabinets-- both very worthwhile projects to impress potential buyers.
If you're place feels cramped, it may be time to knock down a wall or two to make for bigger closets and/or living rooms.
Don't forget people notice paint on the walls and the condition of your floors. If these things look worn or outdated, simply change them to something more "now." A fresh coat of white or a neutral colored paint can instantly refresh a tired-looking room. And a new carpet or refinished wood floors show potential buyers that they're getting a good deal, since you took care of the hassle before they would have had to do so.
Other things to pay attention to include outdoor maintenance-- are your gutters in great shape or not? Is the back or side deck rotting, faded, broken or just plain ugly? Is there a door or a window that could be more energy-efficient?
Finally, people care about the roof of a home. It's better to repair or replace a roof that's in rough shape if you want to get a better resale value of your home-- after all, no one wants to move into a house in disrepair, especially one with an awful roof.
If you have any questions about buying or selling your home in the Richmond/Henrico, VA area, don't hesitate to call realtor Scott Dearnley at 804-967-2466.